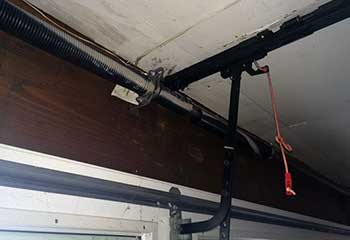 Broken Spring Replacement
Customer Issue: Ms. Byrd had been working in her garage when she noted that there seemed to be spaces in her garage door spring, and it looked odd.
Our Solution: Our professionals confirmed Ms. Byrd's observation, finding that the torsion garage door spring had fallen into disrepair. Once we let the tension go, our team removed the broken spring and installed a new one. We returned the tension and checked the balance, as well as the door's movement overall to assure it had been reinstated to working order.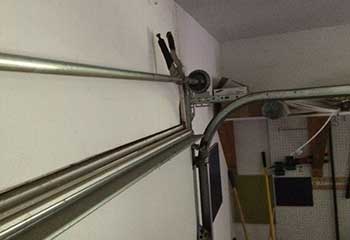 Garage Door Off Track
Customer Issue: Mrs. Cannon grew distressed when she attempted to open her garage door and found that it got stuck part way up.
Our Solution: We inspected Mrs. Cannon's stuck garage door, and located the issue. Several rollers had come off of the track and gotten it caught. Our experts clamped the door into place before opening the tracks, finding debris inside had caused the rollers to come out. We cleaned the substances out of the track, then returned the rollers to their proper place to close the track.