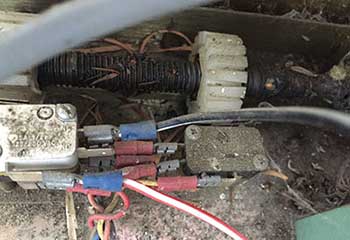 Opener Replacement
Customer Issue: Old opener unable to work.
Our Solution: We inspected the old motor unit and determined it to be a total loss. We recommended the customer get a new more modern model, which would offer him several additional security and efficiency improvements. He chose an ultra-quiet model B750 Chamberlain belt drive garage door opener, and we proceeded to set the new unit up for him and ensure that it was fully functional and had no trouble opening and closing the door.
Patrick Sanchez
- Colorado Springs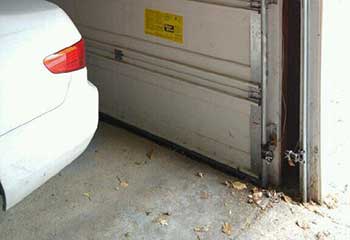 Sensor Alignment
Customer Issue: Misaligned safety sensors.
Our Solution: The opener's photoelectric eyes were out of alignment, which was causing the door to reverse each time the customer tried to close it. We repositioned them and then made sure the door could close with no interruptions.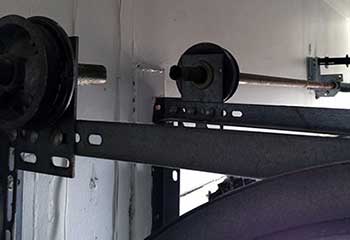 Cable Replacement
Customer Issue: Snapped garage door cable.
Our Solution: We first made sure that the second cable was fine and didn't get off its drum. Then we removed the broken cable and installed a new unit in its place. After making sure that the door could open and close effortlessly again, we gave the customer some maintenance tips that would help him reduce the system's working strain.
Rick Barriston
- Colorado Springs