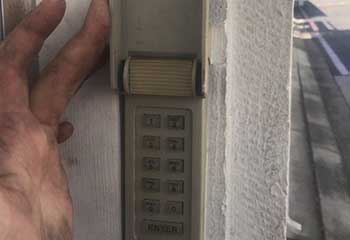 Garage Door Troubleshooting
Customer Issue: The opener wouldn't respond to the remote control, though there didn't appear to be anything wrong with the handset.
Our Solution: Our team tried using the remote from just a few feet away, and the opener responded. Concluding that this was an antenna problem, they replaced the faulty antenna with a replacement part, thus solving the problem.
Daphne Hanssen
- Gleneagle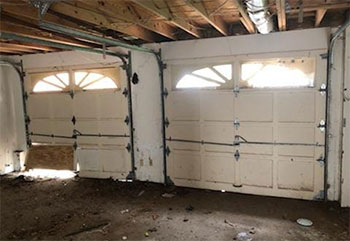 Panel Replacement
Customer Issue: One of the door sections got damaged.
Our Solution: After making sure the panel in question was the only part of the door that had been damaged, we returned to the customer's home with a new panel of a matching color and design (and made by the same manufacturer too) and set it up in place of the damaged section.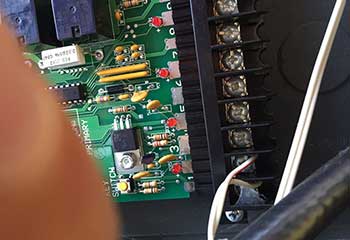 Opener Repair
Customer Issue: The door would not open more than a few feet high.
Our Solution: The first part of the mechanism we checked were the tracks, as they are often the reason for this type of problem. It wasn't the case here, though, so we began checking the opener's settings, including the travel limit switch. Finally, we located the problem to be with the logic board, which we then proceeded to replace with a new unit. Before leaving, we reprogrammed the customer's remotes to ensure he could continue using them like he used to.
Roller Replacement
Customer Issue: Old nylon rollers broke.
Our Solution: After fixing the minor track dents that led to this problem, we suggested replacing the broken rollers with new units made from metal, as those would be more durable and will simply need to be lubricated occasionally to keep their performance quiet. Mr. Fredericks agreed and we replaced all of the units with new steel rollers, which we then lubricated.
Carl Fredericks
- Black Forest